Unlike most honeymoon destinations where the beach is their mainstay, Thailand offers a multi-faceted vacation unlike anywhere on the planet. Beyond its idyllic beaches and secluded islands for which Thailand is famed, Thailand boasts a rich heritage, uncommon adventures, dazzling natural beauty, great food, over-the-top accommodations, warm friendly people – the list goes on and on. Whether your perfect honeymoon is chilling on the beach, becoming one with nature on a jungle adventure, partying like there's no tomorrow, or all of the above, Thailand has something for everyone.
Here are our top six reasons why Thailand is an awesome honeymoon destination. SPOILER ALERT: Beach is NOT #1 on our list. 
1. The Fun Factor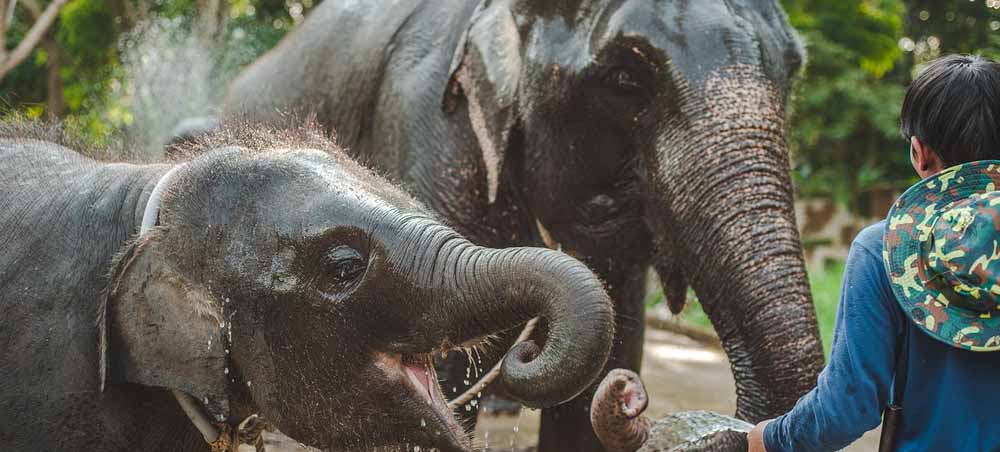 Yes, Thailand has a ton of beautiful beaches, action-packed adventures, amazing foods, etc., but what makes Thailand really special is the "Fun Factor". Whether it's the myriad of outdoorsy activities, the bustling night markets, the warm friendly faces, or just something in the air (or beer), there are few places on Earth that are more fun than Thailand. If you're an adventure junkie, the options are endless. From Zip-lining to jungle safaris to rock-climbing. If you love water, how about exploring the sea caves (Hongs) under karst towers in Phang Nga Bay or discovering the underwater world in the Similan Islands. And for those animal lovers, spending a day with an elephant at Patara Elephant Farm will guarantee memories of a lifetime.
As Thailand is dubbed the "Spa Capital of the World", treating yourselves to a massage (or 2 or 10!) is a must in Thailand. Spas here, both the facilities and treatments themselves are out of this world, abundant and cheap! You can find them just about everywhere in the major tourist areas, all hotels have them, you can even get massages right on the beach with the sounds of crashing waves.
Finally, there is the night markets. Sure, Bangkok has its fair share of glitzy malls and luxury boutiques, but for me, there's nothing more exciting than exploring one of Thailand's many night markets. From colorful trinkets and handicrafts, to delicious street food and live music, night markets are just a lot of fun. And if you happen to be in Chiang Mai on a Sunday, the Sunday Night Market is a real treat. It's a huge setup lined with rows and rows of awesome street foods, colorful stalls selling everything under the sun, and a great place to people-watch where locals and tourists alike come out to play, laugh and connect. It's one of the most fun and festive things you'll experience anywhere.
2. The Beaches, Of Course. 

Of course, the beaches of Thailand make our list! After all, we're talking about honeymoons. With over 3,000 miles of coastline, Thailand boasts some of the most beautiful beaches and tropical islands in the world. From the stunning shores of Koh Phi Phi to the lesser-known island of Koh Lipe to the bustling beach scene at Samui's Chaweng Beach, the possibilities are endless.
But beaches in Thailand are more than just the surf and sand. They offer a romantic getaway for those seeking a more active vacation while still have ample time to relax and unwind. While Phuket is world famous for its island vibes and white sandy beaches, Krabi is a fantastic option not to be overlooked. It's more laidback and boasts a spectacular seascape of karst towers that seemingly protrude out of nowhere, invigorating hikes and overwater adventures, and a night scene that doesn't make you think you're in Miami's South Beach. Other great island options include Koh Samui, Koh Tao, Koh Lanta, Koh Yao Islands and the under-the-radar Koh Samet where white, palm-fringed beaches, amazing seafood, warm friendly faces come standard.
3. Culture & People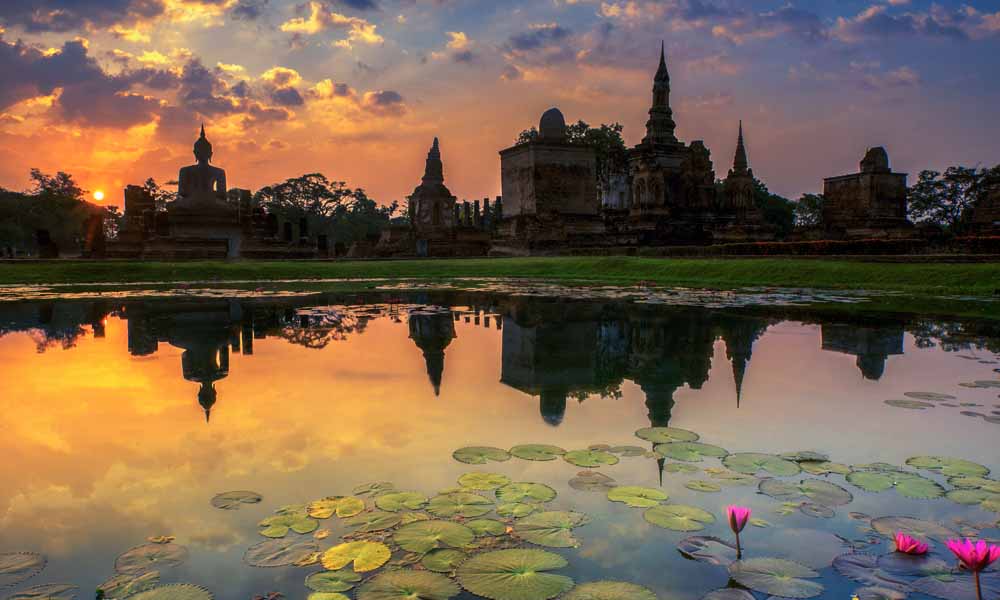 From the bustling streets of Bangkok to the serene temples of Chiang Mai, Thailand is a land of contrasts. This is a country where both the traditional and modern cultures sit side by side, and somehow, in perfect harmony. There is something about Thailand that just seems different from the rest of the world. It's home to a myriad of historical sites including six that made it to the UNESCO World Heritage list. While there are simply too many dazzling temples to count, ones that are noteworthy for the romantics are the sacred mountain temple of Wat Phra That Doi Suthep in Chiang Mai; Wat Phra Si Sanphet in the ancient city of Ayutthaya; the hilltop Tiger Cave Temple in Krabi; and of course, the famed Temple of Dawn (Wat Arun) that sits on the banks of the Chao Phraya River in the Thai capital.
Yes, Thailand has some ornate temples and palaces but it's the people that make "The Land of Smiles" truly special. Buddhism is the dominant religion here so altruism and compassion are weaved into the very fabric of the Thai culture. Thai people have a strong sense of community and are quick to help out others. They are incredibly appreciative which is often manifested through singing, smiling, and bowing. As a result, Thai people are very kind and charitable, always welcoming to one another and to foreigners alike. Anytime you interact with the locals, it's always fun, engaging and meaningful. Most travelers leave with lifelong friends after their trip. 
4. The Food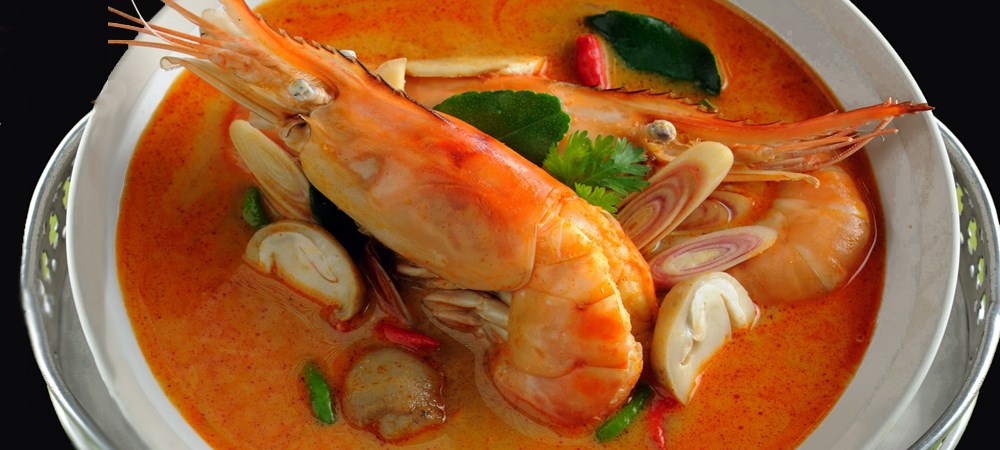 One of the best things about Thailand is the food. Thai food is loved by people all over the world, and for good reason! From spicy curries to grilled seafood over the open fire to delicious desserts, Thai cuisine is incredibly flavorful and diverse. But if Thai food isn't exactly your thing, there are plenty of other cuisines available. Most 5-star hotels have several restaurants featuring European/Western, Chinese, Japanese and of course Thai cuisine. From street food in Chiang Mai's Old City to Michelin-starred rooftop restaurants overlooking the Thai Capital and everything in between, there's something to suit every taste and every budget.
If just eating isn't satisfying enough, Thai cooking lessons are a lot of fun and very popular for young couples. And since most cooking schools, especially outside of the big city, are run by local families out of their homes in a rural setting, you'll get more than just a culinary lesson and a delicious lunch (or dinner). They're truly a great way to experience true Thai hospitality first-hand. Among our favorites are Pantawan Cooking School in Chiang Mai and Baipai Thai Cooking in Bangkok which can be sprinkled into any of our luxury Thailand trips. 
5. Over The Top Accommodations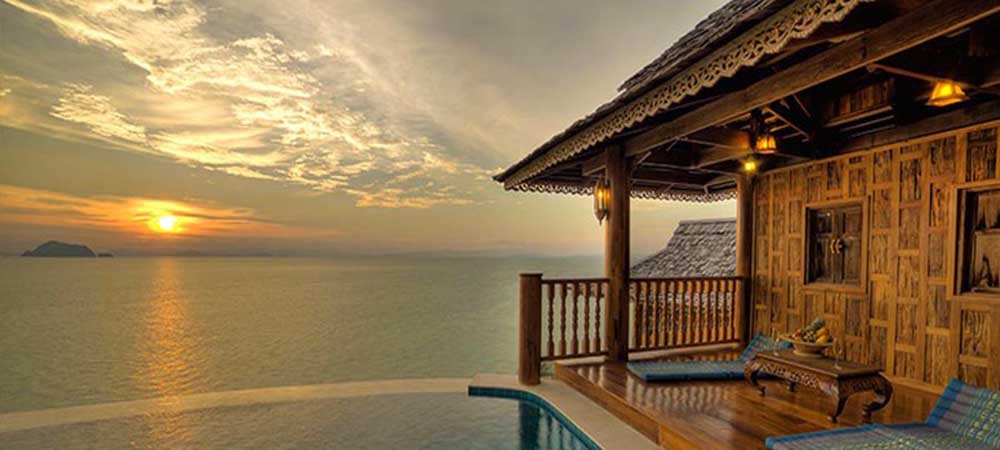 As a country, Thailand lives on tourism so it shouldn't surprise anyone the country has some of the best and most unique accommodations in the world. They take luxury to the next level here. For the romantic, there are a plethora of luxury beach resorts with pool villas overlooking the sea. The Santhiya in Koh Yao Yai as featured on Explorient's Thailand Romance Honeymoon Package and The Pimalai in Koh Lanta are among our personal favorites. Those who want to inject a little adventure into the mix will love the floating lodges, luxury tented camps, even treehouses in the jungle. The Float House on River Kwai is one not to be missed. And the discerning traveler who refuses to stay at the typical Marriott will relish to charm and hospitality of countless boutique hotels dotted across Northern Thailand.
As far as service and hospitality go, few can rival Thailand – not even close. They're ingrained in the Thai culture. Hotel staff is always smiling and going above and beyond to make guests feel special.
6. Bang For the Buck

Last and certainly not least, Thailand is affordable. Yes, the airfares aren't inexpensive to get there, at least from the Northern Hemisphere, and luxury resorts aren't exactly cheap (though you'll get A LOT more here for the same money spent than elsewhere). But once on the ground, you'll enjoy the feeling being completely carefree when it comes to spending. A delicious fresh seafood dinner for $30? One dollar Singha Beers? How about Taxi/Tuk Tuk rides for pennies on the dollar? Or a $10 full-body massage on the shores of the Andaman Sea? Maybe this is one of the big reasons why Thailand is just so much fun!
While there are countless reasons to choose Thailand as your honeymoon destination, these six are pretty big ones. So if you're looking for a place that is unique, fun, over-the-top in every way, and affordable, let Thailand be at the top of your list.