What comes to mind when you hear the word travel?  If you're like me, you probably think of dusting off the ol' passport and hopping on a plane headed to a distant, faraway land. However, while Covid-19 has put a damper on most of our big travel plans this year, there's absolutely no reason we can't explore destinations closer to home! While we often think we have to travel far and wide for a bit of adventure, there's so much to see and do in our own backyards.
That's also why, especially with travel restrictions in place and the tourism industry taking a major hit around the world, there's never been a more important time to seek out and support local businesses in the places we can visit. This global health pandemic has also resulted in an economic pandemic greatly affecting the small businesses that give our cities and towns life.  This is why we all need to take part in each other's survival: by exploring and supporting our local economy.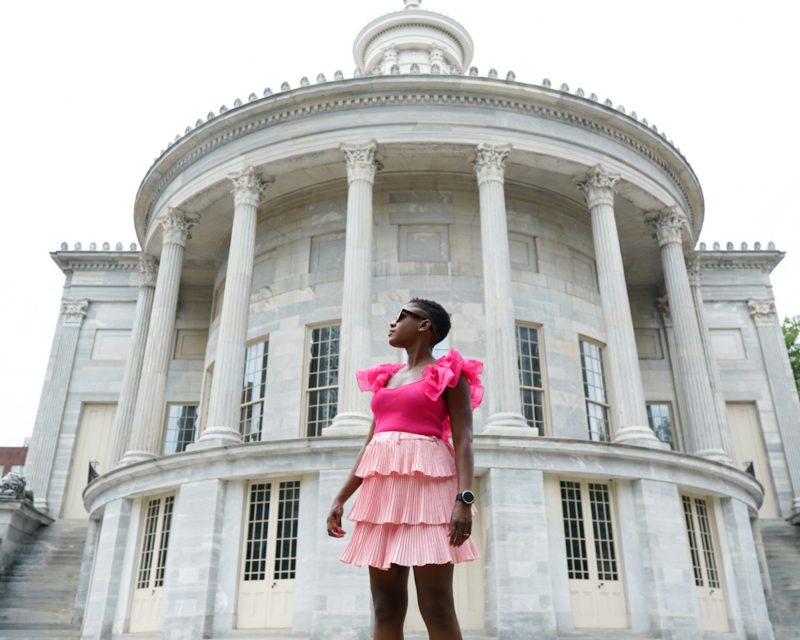 Luckily, thanks to Hotwire, I was able to do a bit of both when I recently booked a weekend getaway to Philadelphia. Despite living in nearby New York City, I had never really visited the City of Brotherly Love, so it was the perfect excuse to hit the road with my husband and daughter in tow! Using Hotwire's online booking system, I was able to book a rental car and a hotel room on the cheap (love their Hot Rates so much)!
Once I was in Philly, I made it a point to seek out and experience some locally-run attractions, restaurants, and sights. And since sharing is caring, I've curated a list of a few of my favorite local spots in Philadelphia. So if you ever find yourself in the City of Brotherly Love, here are my picks for great small businesses to support!
Philadelphia Magic Gardens
When you think of mosaic tile art, you may think of Europe, but the Magic Gardens in Philadelphia brings a little taste of this art form Stateside. Now a non-profit museum, the Magic Gardens was started by a local back in the 1960's as he tried to beautify the empty lots that were near his house. The result is both breathtaking and inspiring.  Thus, whether you're an art lover or just you're looking for a unique experience, the Gardens are a necessary pit stop on your Philly tour.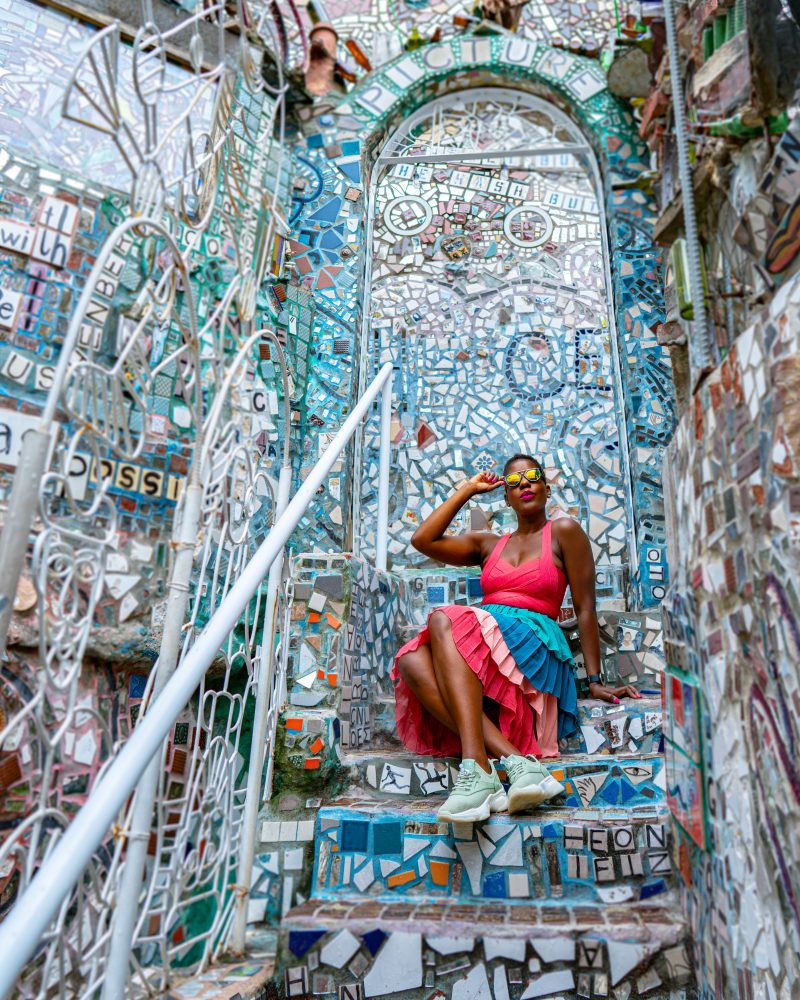 Tio Flores
Serving up tasty tacos, guacamole, and enchiladas, Tio Flores is the must-visit restaurant known for its delectable Mexican cuisine.  Even better is its location: the restaurant is found on South Street, which is one of the trendiest areas in Philly. Thirsty? Enjoy a selection of beers on tap in a frosted mug while sitting down and taking in the colorful murals that can be seen on the walls around you.
Green Street Coffee Roasters
From farm to perfectly brewed cup of joe, this is a popular one-stop coffee shop. After traveling around the world to learn about the art of roasting, these local owners returned armed with knowledge and the idea to start up Green Street Roasters.  Green Street ethically sources the finest and freshest green beans and roasts them in house.  You won't regret coming here– it's sure to be the best cup of coffee you have in the City of Brotherly Love!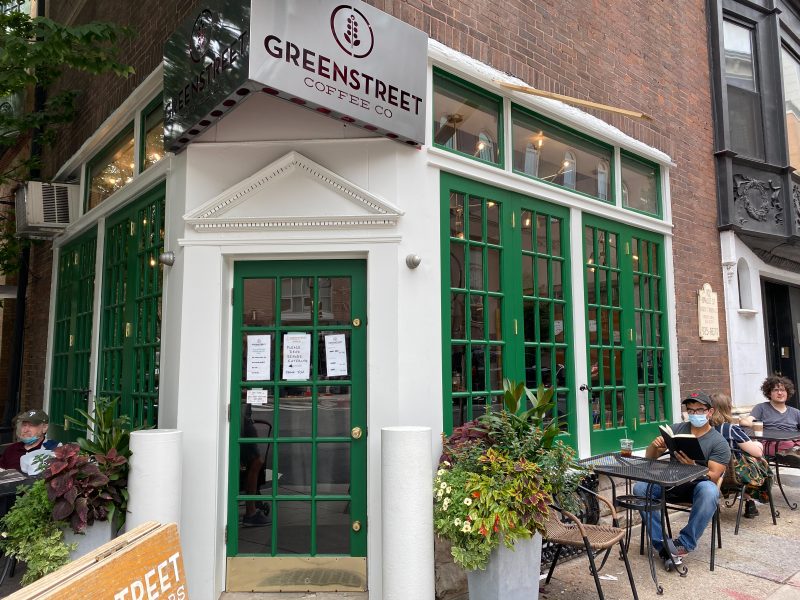 Cleavers Steaks
You can't come to Philadelphia without having one of the cheesesteaks the city is known worldwide for! If you're stumped for where to indulge in this local delicacy, look no further than Cleavers Steaks, which is one of the most beloved cheesesteak spots in town. Cleavers uses the best of the best cuts of meat and ingredients and has both chicken and traditional steak options available.  I would also be remiss if I didn't mention the hefty portion size– trust me when I say that you won't leave hungry.  Anyway, no matter how you slice it, Cleavers is a "cut above the rest" and well worth a visit!
___
If I've learned anything this year, it's that you don't need to travel thousands of miles to taste adventure!  Exploring closer to home can just be satisfying and foreign-feeling as a trans-continental flight, and the added benefit is that we can all do our part to support local communities and businesses that are feeling the strain of Covid-19 on their bottom lines.  So here's hoping you patronize the these spots in Philadelphia, and also make it a point to support locally-owned and operated businesses wherever your travels take you.
This post was written in partnership with Hotwire, but all opinions (and bomb photos!) are mine.